Workshop at the Shri Ram School, Moulsari
We recently collaborated with The Girl Code on a Coding workshop at the Shri Ram School, Moulsari, New Delhi to organize a competition to come up with an innovative idea for incorporating technology in real life. We sponsored the awards for girls using coding for real world applications. All the students of the workshop came up with creative and out-of-the-box ideas!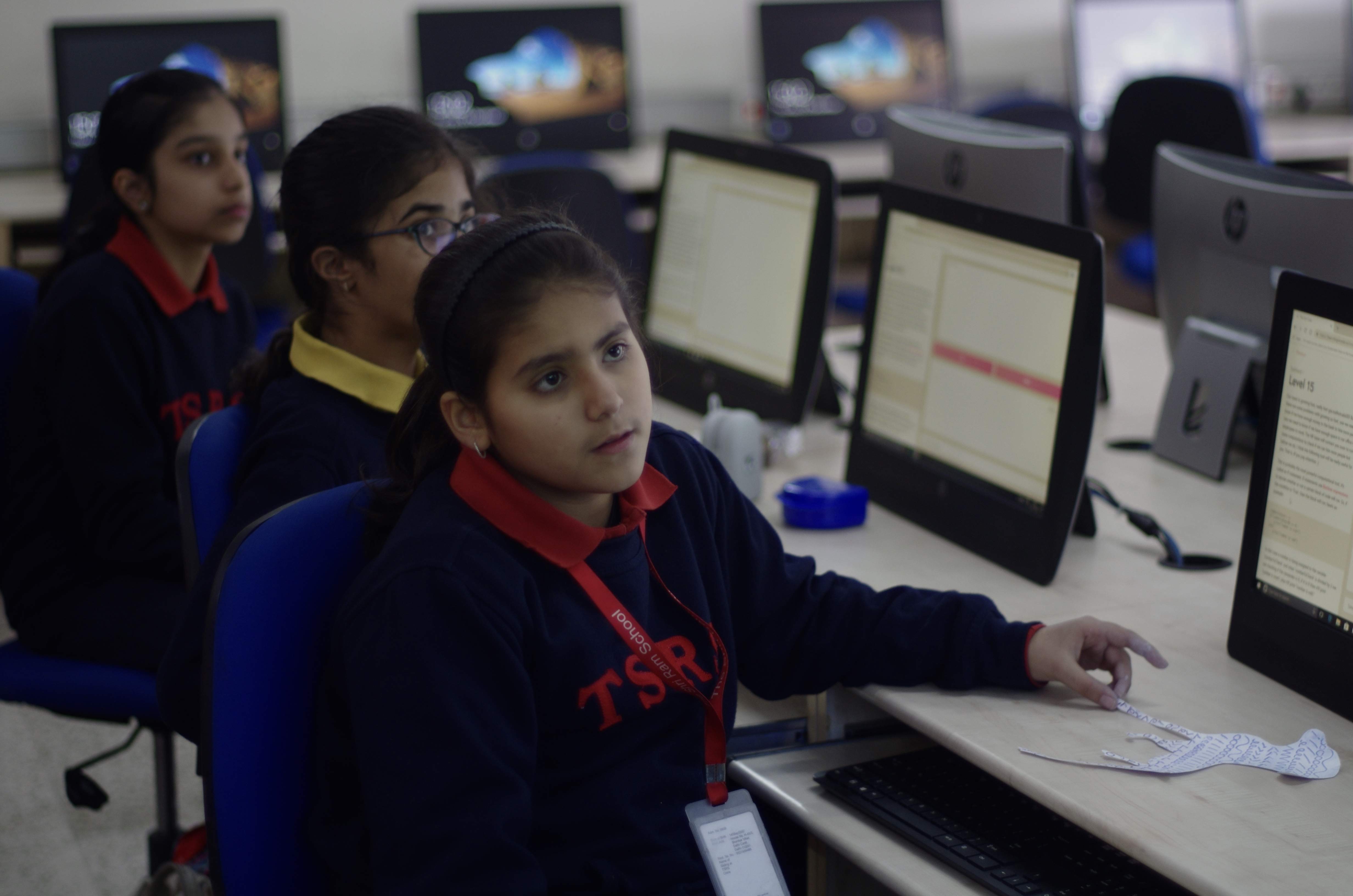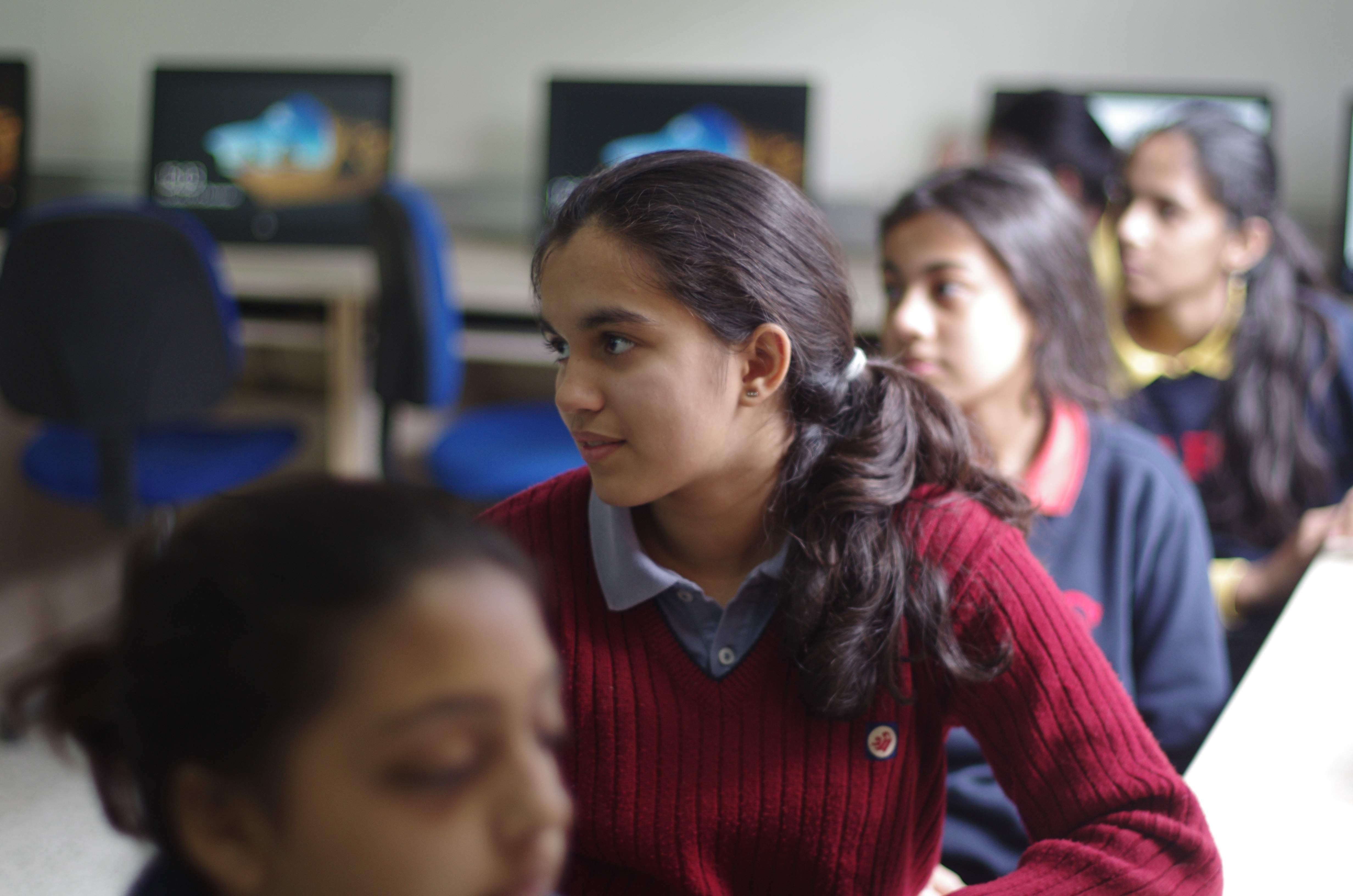 Girls attending the workshop
Some of the eye catching projects were:
A smart refrigerator that creates a list of items in your fridge and automatically re-stocks on them when they're running low via online orders.

A panel installed in public bathrooms which scan people's hands to check for bacteria and does not unlock the door until there is a certain specific amount.

An online platform that helps promote LGBTQ+ acceptance via videos and informational pages. It can feature well known members of the community

An educational website which hosts all coursework textbooks and has a peer-to-peer studying system built into it. The site also has all your teachers available on it.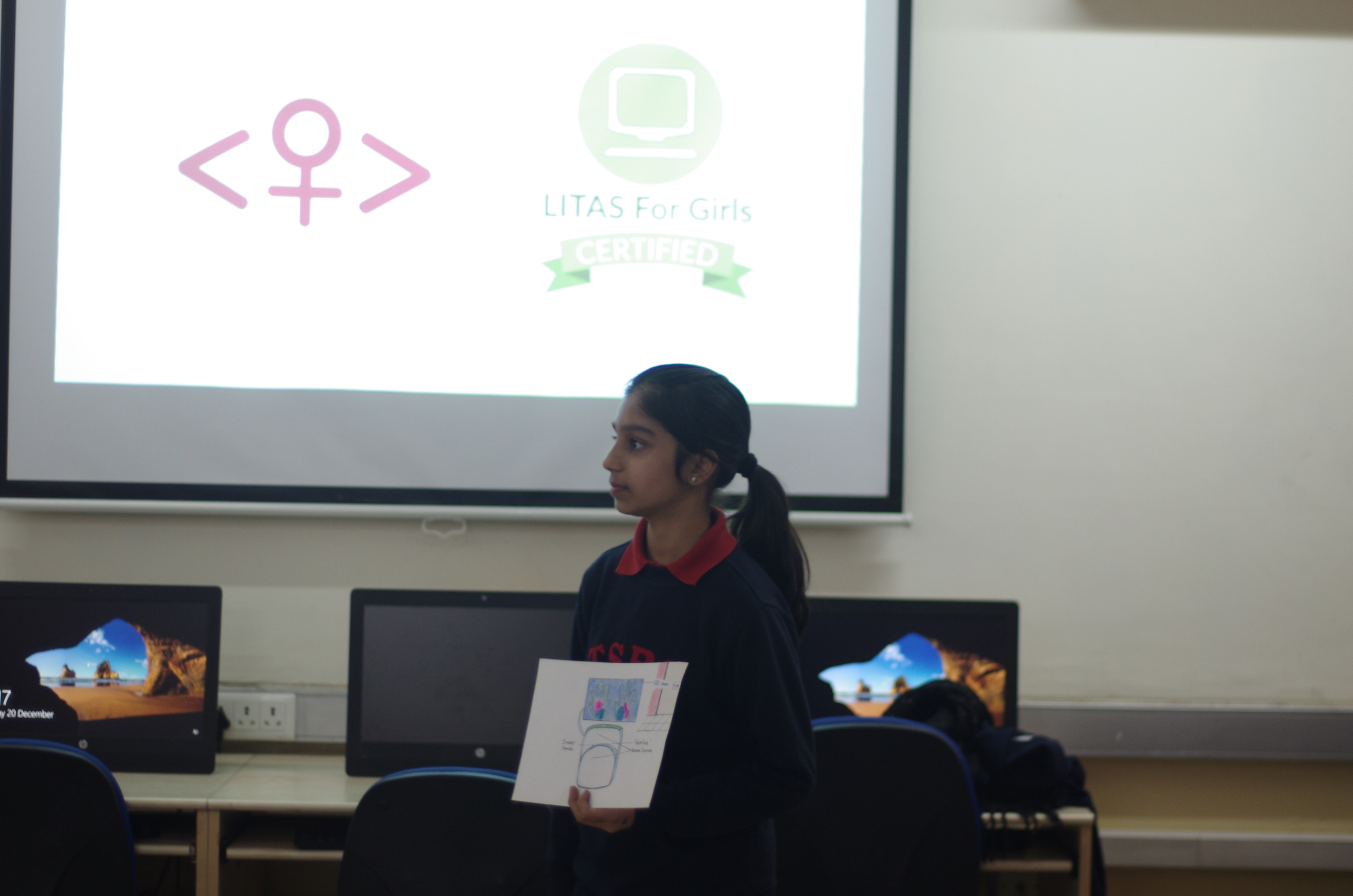 Girls presented their projects with lot of enthusiasm
The project concerning panel in the public bathrooms came out to be the winner, receiving a cash prize and a certificate. All the top projects were given certificates of appreciation.
Participants also signed up on the LITAS online learning platform to continue to have access to courses on Web Development, Python, and even Artificial Intelligence!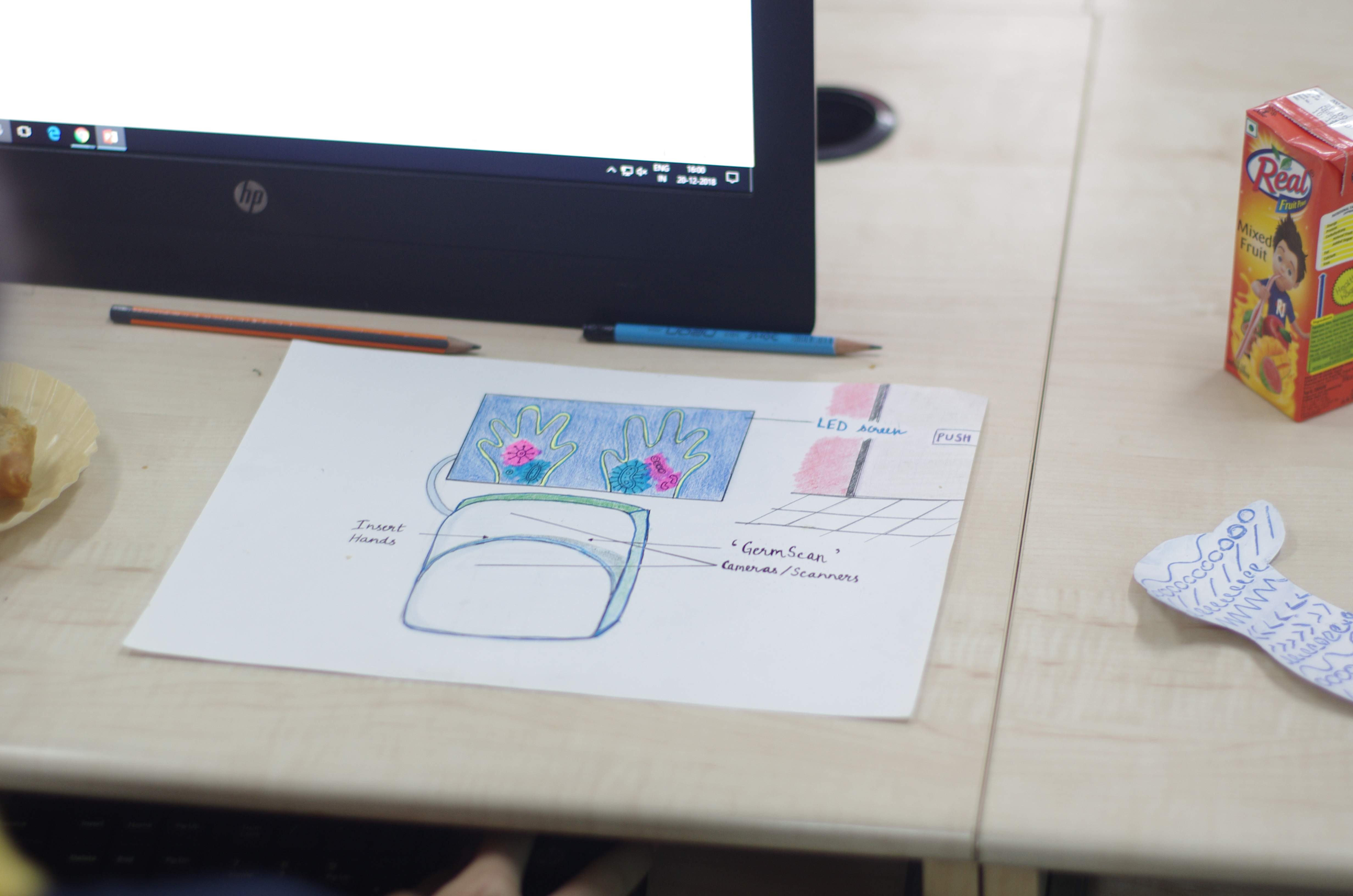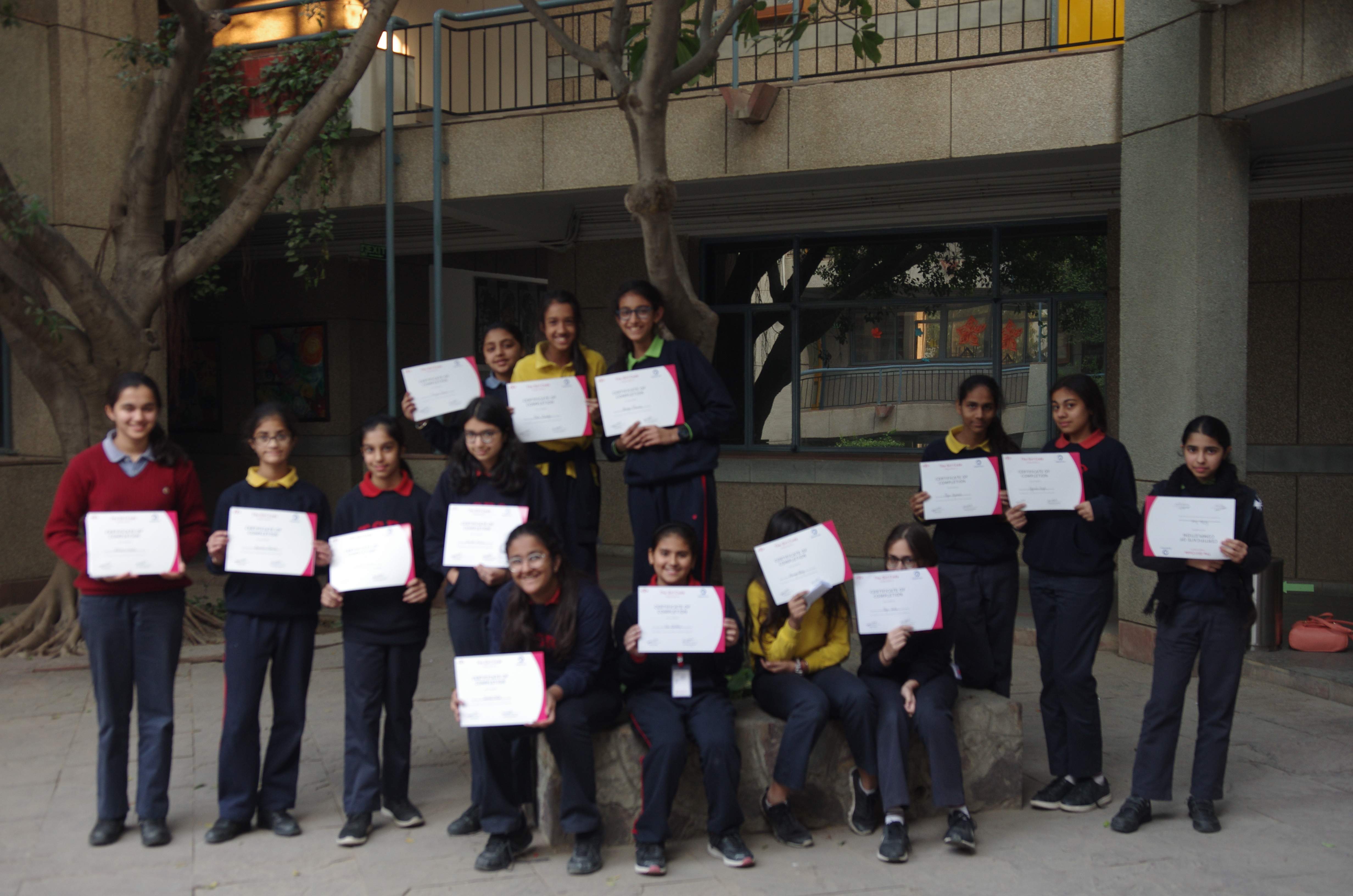 Draft of the victorious project and winners with the certificates